HOUSING A HAMSTER :: HOW TO START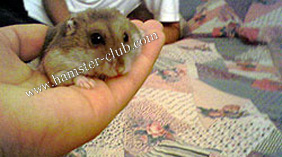 WHAT ITEMS ARE NEEDED?
One should first think where the hamster is to be located within the house. The cage should be placed in a room of constant temperature away from droughts and direct sunlight and out of reach of other pets which may bother the hamster. It's better if the hamster equipment is bought before buying the hamster in order to have the new home ready and thus keeping stress to a minimum for your new pet hamster.